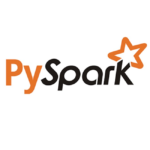 Lisbon, Portugal
August, 19th 2021
PySpark Engineer
---
Job Description
We're looking for a PySpark Engineer with strong communication skills and a sense of responsibility and teamwork.
Mandatory Skills:
Senior experience on ETL pipeline development,
experience with Python programming
scripting with PySpark/Scala
+ Senior experience on .NET Core ( > 3.1 ) , C#, Docker, K8, GCP Cloud
Role Description Skills:
Senior experience on ETL pipeline development, Python programming, scripting with PySpark/Scala, Docker etc
Strong analytical skills who can analyse the data inconsistencies and derive meaningful insights from the large data
Good knowledge on Hadoop Architecture and its ecosystem
Experience in optimizing Hive SQL queries and Spark Jobs
Problem-solving skills including knowledge of data structure and algorithms
Experience on agile software development process
Spark experience using python on Dataproc/Cloudera is desired
Like to collaborate within engineering and beyond
INTEGER exists because we believe in people, talent and technology. Our mission is to create the right teams for each technological project, opening doors in reference companies. We promote a participative and inclusive culture, where everyone is recognized for their talent. If you identify with this and feel you have what it takes for this position, don't hesitate to apply.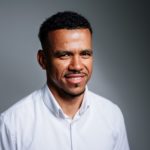 Danielson Ribeiro
Talent Acquistion Specialist
If you are interested in this position and want to know a little better the context of the project or talk to the person who will accompany you throughout the recruitment process, get in touch:
Company Benefits
Health Insurance

Free Training & Courses

Career Progression

Personalized Monitoring

Events and Partnerships