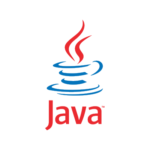 Lisboa, Porto - Portugal
11 de Outubro de 2022
Java Developer (Internacional Project)
---
Job Description
We are looking for Java Developers, with backend and frontend features, to join an Internation Project.
Requirements:
Application Development of both backend and front-end features
API development
Development of technical specifications from functional requirements
Bridge FE and BE team gap looking for smooth integration of functionality
Quality assurance including unit testing and integration testing
Technologies/Skillls:
+4 years of previous experience with Java / SpringBoot projects
A Plus:
Having worked developing RESTful/SOAP API, knowledge of reading, writing, and manipulating data files JSON, XML, XSD, XSL-T, Schematron etc.
ORM management libraries like Hibernate, Spring JPA
Experience with third-party application integration.
Angular v10+
CSS3 + HTML5
Javascript and Typescript
Knowledge of agile methodologies, with preference in SCRUM framework
INTEGER exists because we believe in people, talent, and technology. Our mission is to create the right teams for each technological project, opening doors for reference companies. We promote a participative and inclusive culture, where everyone is recognized for their talent. If you identify with this and feel you have what it takes for this position, don't hesitate to apply.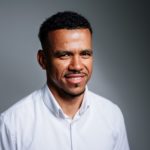 Danielson Ribeiro
Talent Acquisition Specialist
Se tens interesse nesta vaga e queres conhecer um pouco melhor o contexto do projeto ou falar com a pessoa que te vai acompanhar ao longo do processo de recrutamento, entra em contacto:
Benefícios Integer
Seguro de Saúde

Formação e Certificações

Progressão de Carreira

Acompanhamento

Eventos e Parcerias