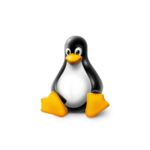 Lisboa - Portugal
2 de Setembro de 2022
Linux Administrator
---
Job Description
We are looking for a Linux Administrator, for hybrid project in Lisbon.
Required skills:
Planning, installation, configuration, operation and troubleshooting of Linux servers (Ubuntu Server & CentOS), including disks and filesystems, services, network time synchronization, name resolution, user and group management, LDAP/AD integrations, permissions, firewall, updates and upgrades, package and version management, etc.
Technical documentation of all relevant components and systems including Monitoring, Backup and Disaster-Recovery strategies
Basic knowledge in terms of networking, load-balancing, storage and virtualization
Basic Scripting and Automation knowledge: Examples: Bash, Python, Ansible, Puppet, Terraform
Basic DevOps Principles and Methodologies: Git Source-Control, CI/CD Pipelines, Kanban Work & Project Management
Residence in Portugal with the possibility of travelling to the Netherlands
A plus:
Running applications and services via Docker / Docker-Compose, e.g. running Linux Containers
Running containerized applications and services in Kubernetes (Examples: RKE, OpenShift, AKS, kubespray, etc.)
Management of centralized logging solutions (Elasticsearch)
Management of centralized monitoring solutions (Zabbix, CheckMK, Prometheus)
INTEGER exists because we believe in people, talent, and technology. Our mission is to create the right teams for each technological project, opening doors for reference companies. We promote a participative and inclusive culture, where everyone is recognized for their talent. If you identify with this and feel you have what it takes for this position, don't hesitate to apply.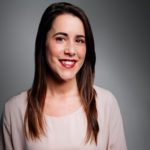 Ana Veríssimo
Client Manager
Se tens interesse nesta vaga e queres conhecer um pouco melhor o contexto do projeto ou falar com a pessoa que te vai acompanhar ao longo do processo de recrutamento, entra em contacto:
Benefícios Integer
Seguro de Saúde

Formação e Certificações

Progressão de Carreira

Acompanhamento

Eventos e Parcerias