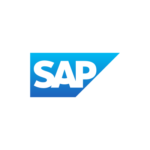 Lisboa - Portugal
27 de Abril de 2022
SAP HCM
---
Job Description
We are reinforcing the team with a SAP HCM – Senior Product OwnerMain.
Responsibilities:
Create, revise and monitor complex product roadmaps according to the strategic goals, the user requirements and the functional specifications, working in partnership with IT business analysts, acting as a leader of the product functional design process
Define scope and backlog items of software development projects, guiding the application developers and managing the release/sprint goals
Ensure the application developers have an adequate amount of prior prepared tasks to work on
Lead the visioning and concept development of products, collaborating with other stakeholders and acting as a product and innovation ambassador
Create and continuously update a product inventory, reviewing and auditing products regularly, to identify issues and propose enhancements and innovations
Comply with all IT governance, standards and policies in practice in Hovione
Execute professional activities in compliance with GMP and HSE guidelines, internal and external requirements as well as promote the implementation and maintenance of Hovione´s policies, systems and procedures (COPs, HBR, SOPs and others)
Customize or change applications to suit the new or existing business processes
Must be able to perform 2nd level support of applications
Strong understanding and knowledge of SAP HCM module (Human Capital Management) with an emphasis on:
Personnel Administration
Organizational Structures
Time Management
Payroll
Good Knowledge of standard on-premises or cloud solutions that support HR processes such as:
Cornerstone
CIMS
Fluency in English is a requirement
INTEGER exists because we believe in people, talent, and technology. Our mission is to create the right teams for each technological project, opening doors for reference companies. We promote a participative and inclusive culture, where everyone is recognized for their talent. If you identify with this and feel you have what it takes for this position, don't hesitate to apply.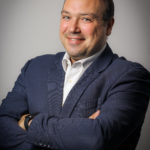 Alexandre Carvalho
Account Manager
Se tens interesse nesta vaga e queres conhecer um pouco melhor o contexto do projeto ou falar com a pessoa que te vai acompanhar ao longo do processo de recrutamento, entra em contacto:
Benefícios Integer
Seguro de Saúde

Formação e Certificações

Progressão de Carreira

Acompanhamento

Eventos e Parcerias